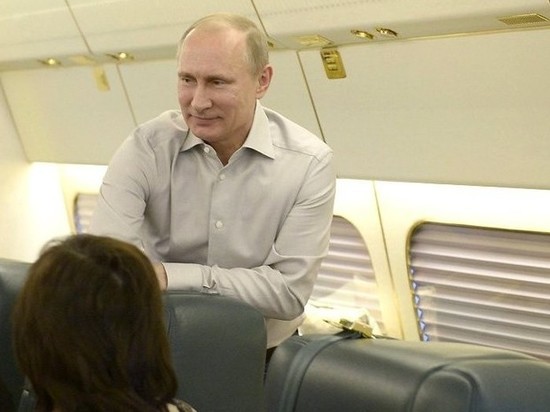 photo: kremlin.ru
The pilots of the presidential plane said in the program «Moscow. The Kremlin. Putin» about the difficulties that arose when boarding the plane with Vladimir Putin in Bishkek.
According to the pilot, shortly after departure the weather began to deteriorate. When it came time to descend, the pilots realized that the visibility is not more than 500 meters. They had to control the entry for the laptop because it was not visible even taxiways.
At the same time, the pilots stressed that the decision on landing was made deliberately and the risk to passengers was not.
Earlier the former commander of the air force one, the personal pilot of the first persons of Russia Vladimir Fedorushkin said that the lunch for Vladimir Putin to power on Board are prepared in advance and delivered in closed containers. On the ground floor of an airplane is the kitchen and attached to it the hostess, who warms up the lunch and brings to the President.
«There were occasions when Mr Putin said: «this food Again!» He wanted something tastier, go for the gusto. Pall», — said the pilot.