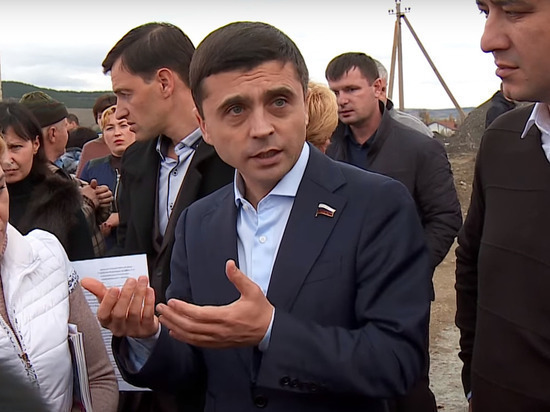 photo: a frame from the video
State Duma Deputy Ruslan Balbec commented sarcastically statements of the interior Minister of Ukraine Arsen Avakov addressed to the speaker of the lower house of Parliament, Vyacheslav Volodin.
According to Balbec some politicians in Ukraine are trying to blame the failures of its incompetent management of the Russian politicians.
«History shows that the times Avakov and other «schiry» (ardent) nationalists is coming and going,» — said the MP.
According to him, in different ages such as Avakov, it seemed that «they represent a new way of Ukraine.» But instead, Ukraine was, as a rule, «either nothing, or suffered huge economic and political losses.»
Earlier Avakov sarcastic comments about the speaker of the state Duma of Russia Vyacheslav Volodin. He said that the Ukrainian authorities should reconsider the treatment of ethnic groups, as their continued harassment is fraught with geopolitical issues.