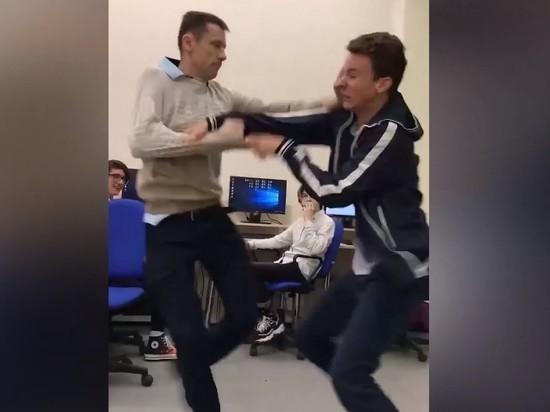 photo: a frame from the video
The teacher that got in a fight with students at school No. 15 of Belgorod, will work.
According to «Bel.ru» it will be subject to disciplinary action.
Meanwhile, the party and the witnesses to the fight testified to the police. On 2 December there will be a meeting of the Commission on Affairs of minors. Also scheduled to test at your school.
Earlier it became known that the Belgorod school №15 for the lesson of computer science was a fight with a student teacher. The incident became known due to a video that appeared online. It was reported that the teacher faces dismissal, although started to be rude student.