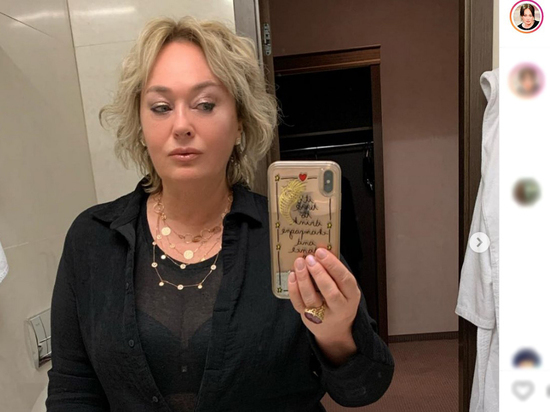 Photo: instagram.com/_larisa_guzeeva_
TV presenter Larissa guzeyeva answered detractors who wrote her nasty comments with a new photo in the social network. In Instagram she posted the «after sauna» — in a Bathrobe with a towel on his head, and supplied advertising record. Some members harshly criticized the post.
So, one of the users asked why would she think anyone is interested in where she purchased the advertised items.
«What makes you think that I was waiting for you on the page?» — answered Guzeeva.
No less acute has turned the response to another comment in which podistica advised to be «calmer» and «to behave above such freaks.» Guzeeva decided that needs advice on dealing with people: «I can handle it, who to answer me and above me who to be.»
A little softer came the answer to the question about plastic surgery: Guzeevu asked why she decided to resort to it, if previously advocated naturalness. The presenter replied that I have never been against plastic surgery in General, but as for myself, it was not used.
Got a colleague on TV. Leading asked how she relates to Garik Kharlamov. «We both have extra weight,» replied Guzeeva.