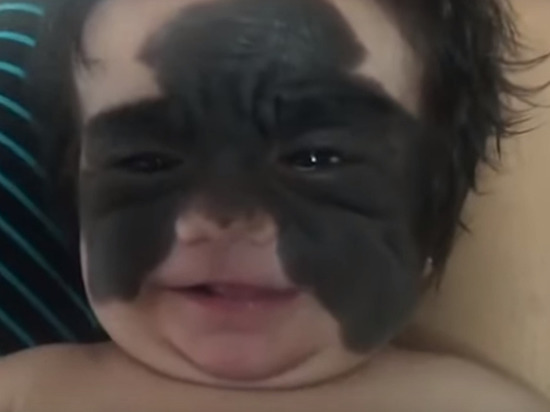 photo: a frame from the video
Krasnodar doctors revealed the first results of the treatment of girls from the USA who had a birthmark on his face. Before her on the South of Russia brought mom.
At a press conference, physicians reported that the program included the removal of nevus on the forehead of the child and treatment of the ciliary edges of the eyelids. It is noted that the processing of age is the most difficult part «of the complex».
«Epithelialization on the eyelids and forehead over,» said the surgeon girls Pavel Popov.
Previously, the mother of American girl of the moon Fenner showed his daughter after surgery.
Girl from birth suffers from a rare disease which covers her face a giant birthmark. In the US, doctors have offered the moon to remove the stain. Thus the procedure are estimated at more than 500 thousand dollars. When this little girl had to make more than 80 transactions.
But in Krasnodar doctors suggested an easier way of removing the child from the disease and much cheaper. Russian experts said that for removal of moles they will need about 6-8 transactions.