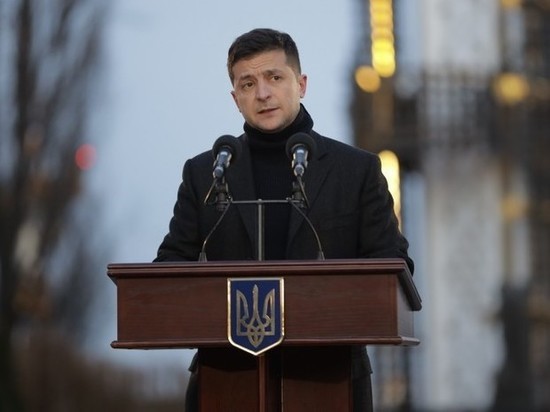 the website of the President of Ukraine
The rating of President Vladimir Zelensky has fallen to 52%, according to the website of the Kiev international Institute of sociology (KIIS). The monthly fall was 14%.
To Zelensky, according to the survey, are opposed, 19% of the population of Ukraine. Moreover, the share of supporters Zelensky falls every month. A positive assessment of its activity in September was 73%, 66% in October, 64% in early November. In September negatively related to the Ukrainian leader was only 7%.
The Prime Minister Alexey Goncharuk finds support in only 11% of Ukraine's population, 25% don't like it. In September, the number of his opponents was only 9%.
The speaker of the Verkhovna Rada Dmitry Razumkov are better than the premiere. The activities of the Razumkov appreciate 24% of Ukrainians have a negative 16%.