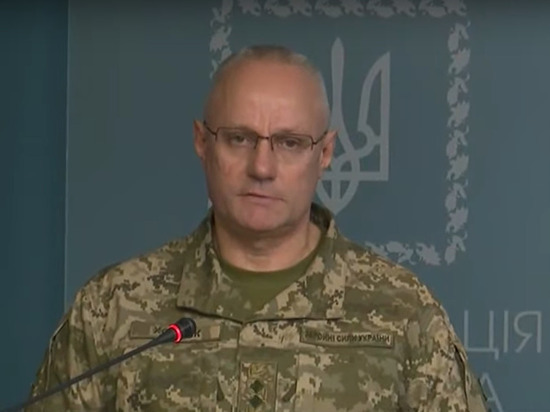 photo: a frame from the video
To return the Crimea to Ukraine can only be a subject of international solidarity, said the chief of the Armed forces of Ukraine (APU), the General-the Lieutenant Ruslan Homchak in an interview with «UKRINFORM».
«Return Crimea it is possible only together, that you helped us to have your business in there was going,» asked Homchak to Western politicians and businessmen. He added that Russia needs Crimea, not as places of rest of Russians. Russia considers the Crimea as a military base, which Moscow intends to control the waters of the Mediterranean sea. «I was not wrong — it is in the Mediterranean sea,» — said the head of the General staff.
Ukraine and its partners do not intend to ignore the fact that Russia is trying to position and Azov and Black sea as its «internal waters.» Therefore, the question of Crimea will never be considered closed.
Earlier media repeatedly reported that the Ukrainian President Vladimir Zelensky developing a project of integration of the Crimea in the Ukraine. Ukrainian authorities do not intend to recognize the fact of the reunification of the Peninsula with Russia and are going to use an international framework for the involvement of Western partners in the struggle for Crimea.