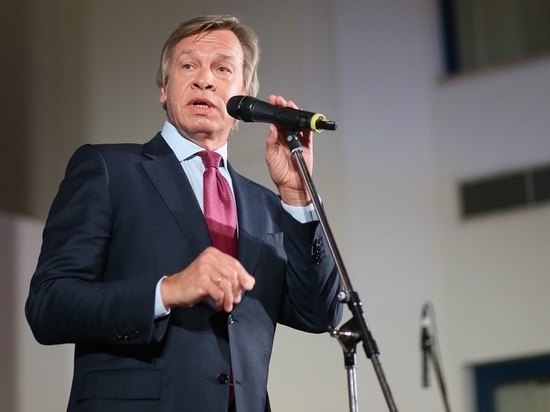 photo: Evgeny Semenov
Russian Senator Alexey Pushkov has responded to the start of the supply of American liquefied natural gas (LNG) to Ukraine. He does not believe in the good intentions of the USA and Poland.
According to him, Washington and Warsaw say they want to help Kiev to achieve «energy independence».
«Earn they want is right, and to make Ukraine dependent on itself», — wrote Pushkov in his Twitter. He stressed that this «little» will be released. It is «far and expensive».
Танкер из США со сжиженным газом для Украины прибыл в польский порт. США и Польша хотят, видите ли, помочь Украине в достижении «энергетической независимости». Заработать они хотят — точно, а Украину сделать зависимой от себя. Только мало что из этого выйдет: далеко и накладно.

— Алексей Пушков (@Alexey_Pushkov) November 22, 2019
Earlier it became known that Ukraine sent a batch of American liquefied natural gas. The tanker has already arrived in Poland.