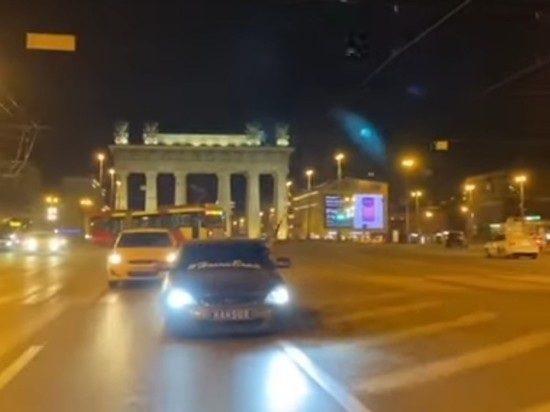 photo: Social networks
The police of St. Petersburg announced the intention to verify which appeared in social networks a video where a car window is being fired from the machine gun near the building of Ministry of internal Affairs of the Moscow area.
According to «Fontanka», the author of the video is Mansur Abdulhasan (the video appeared in his account in Instagram — mansik_95). The video shows how a car with a sign that says «Mansur» (also has a sticker #excisors with Chechen is translated as «Chechen wolf»), rides on the background of the Moscow triumphal gate. At some time from the window of the driver side sticks out a hand with «Kalashnikov» and the sounds of automatic fire into the air.
It is noted that after the video began to discuss in social networks, the author stated that this installation.