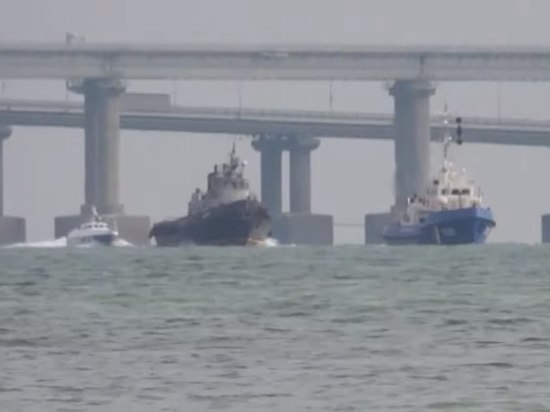 photo: a frame from the video
Commander of the Ukrainian Navy Igor Voronchenko accused the Russian side that the detained a year ago in the Kerch Strait, the Ukrainian boats «Nikopol» and «Berdyansk» and the tug «Yana Capa,» presented on Monday Kiev was actually «killed».
According to Voronchenko, today in the evening the ships should arrive in Ochakiv. However, they are «in a terrible state and can't go his way.»
«Took off even the ceiling, sockets and toilets,» — said Voronchenko. He noted that after the arrival of ships in the Ukrainian port Ukrainian military will show the world that began with the new ships and that «show the world the barbaric attitude of the Russians.»
Currently, courts are left to go about 100 miles, but towing is slow, with a speed of about 12,5 km/h.