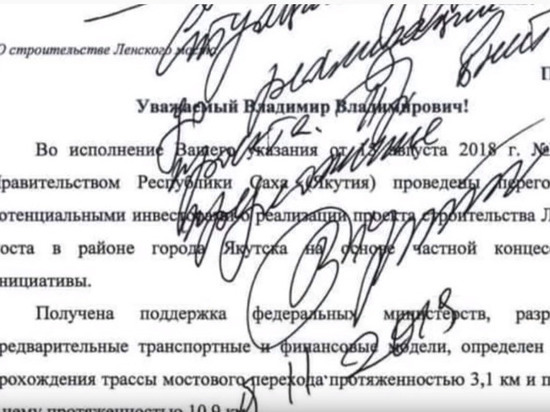 According to the press Secretary of the Russian President, Dmitry Peskov, President Vladimir Putin instructed the Cabinet to work out and submit proposals on the implementation of the project of construction of a bridge across the Lena river near Yakutsk.
Previously, «Kommersant» reported that Putin has actually approved the construction of large-scale transport of the object across the Lena river. The request in the Kremlin sent the head of the Republic of Sakha Aisen Nikolaev.
Putin imposed the resolution: «the Situation is ripe to implementation».