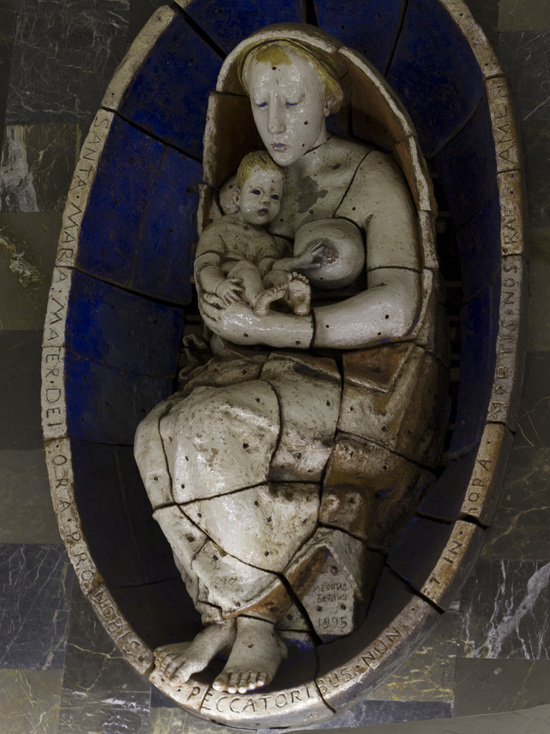 photo: ru.wikipedia.org
The press service of the Moscow metro reported that a vandal had damaged the sculpture «Madonna and child», which is installed at the station «Rimskaya». Currently, experts have already begun restoration work. Vandal himself was detained by the police.
The sculptural composition of the artist Leonid Berlin now stands with a draped chest.
The incident occurred on October 30. The report notes that the complete recovery of the sculptures may take a long time.