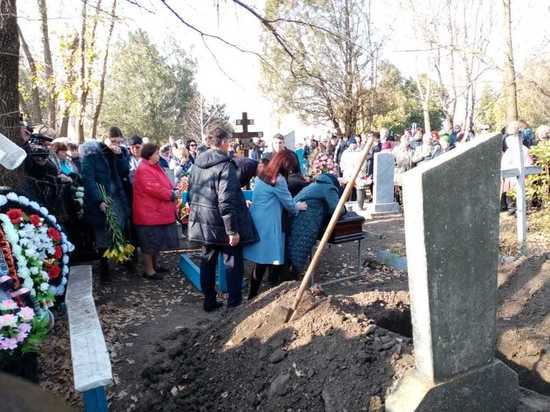 photo: Sergey Kornienko
Mother of the postgraduate students of St. Petersburg state University Anastasia Eschenko who was murdered, historian Oleg Sokolov, second time was bad at the funeral in the village of Starovelichkovskaya. The first time it happened in Trinity Church, when there was brought the coffin with the body of her daughter. And again at the cemetery, which now came the procession.
— I taught and will teach children to be kind and fair, said Anastasia's father in the cemetery. The daughter was an honest man. And if someone blames greed, mistaken. She has always done it.
Then the floor was taken by the mother of the graduate students. «I'm sorry we're driving by, but did not get,» he said, after which she became ill and the relatives called the doctor. The doctors decided on hospitalization. The woman was taken away by «ambulance». It went to accompany the son. The coffin of Anastasia began to dig in without a mother.