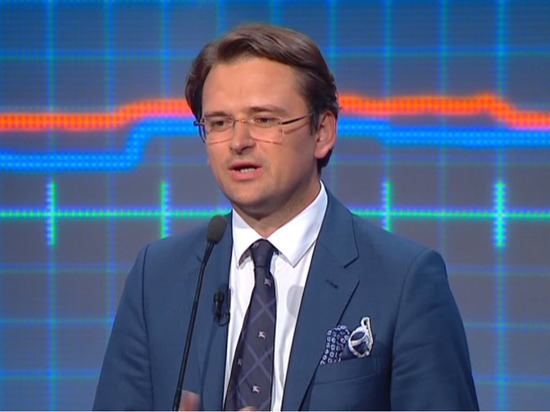 photo: a frame from the video
Ukraine is ready to ensure that in 5 years the EU sanctions against Russia will be lifted, said «RBC-Ukraine», Vice Prime Minister of state, Dmitry Kuleba.
Kiev should be ready. However, sanctions cannot be lifted without achieving real progress on the Minsk process, because this is the task «high politics,» said Kuleba. If sanctions will be lifted, the Ukraine is entitled to demand the highest possible compensation from those who lift sanctions. «But the first task is to prevent the lifting of sanctions,» — said Kuleba. He doesn't believe in the «ideal» policy, the current era — a time of «broken promises». That is why Kiev intends to seek the maximum compensation for the lifting of sanctions by the West.
The Vice Premier is confident that there is a war with Russia. «But I am deeply convinced that war with Russia will last as long as the Crimea will not return to the Ukraine. The war began with the Crimean war with Crimea and will end,» he commented on allegations that, say, Ukraine forgot about the Peninsula, which became part of Russia.
Kuleba also said that Ukraine pursues the policy of integration into NATO and the EU. This is reflected in the legislation. The choice the people made, said Deputy Prime Minister. At the same time Ukraine is building a special relationship with the Alliance that will be an example for other countries not NATO members, but are going to cooperate with him. In General, Kiev intends to complete the process of accession to NATO within five years. «In five years we want to sit down with them and say: guys, we are ready, now it's your turn,» he told Kuleba.
Ukraine joins NATO than the EU, said the politician.