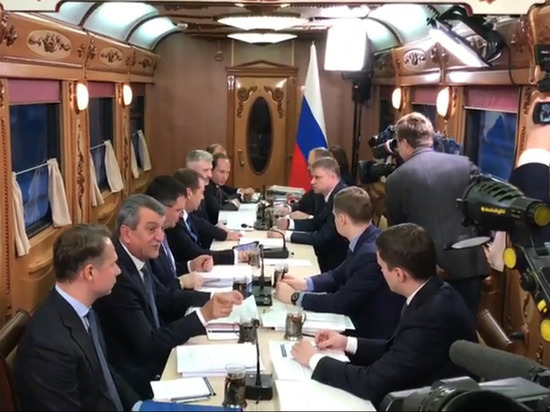 photo: a frame from the video
Prime Minister Dmitry Medvedev held a meeting on the investment program of Russian Railways, which took place in the train, reports the Telegram-channel RBC.
In the coupe the premiere was a table covered with sweets and cakes. The event was attended by Deputy Prime Minister Maxim Akimov, the head of the transport Ministry Evgeny Ditrikh, the presidential envoy in the Siberian Federal district Sergei Menyailo and CEO of Russian Railways Oleg Belozerov.
The train follows the route Novosibirsk-Barnaul.