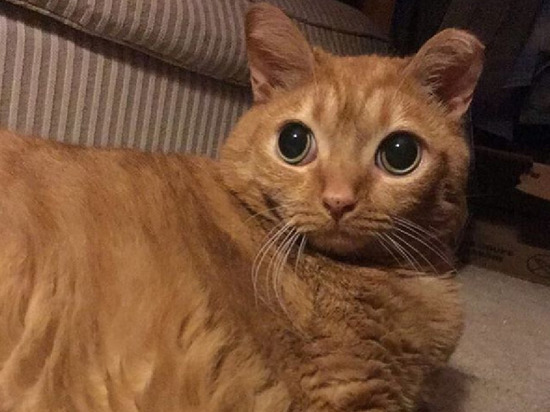 photo: Social networks
Cat Potatoes (Potato) from the United States became the star of the network due to its unusual appearance, reports the Daily Mail. The animal has its own Instagram, in which subscribers are 34 thousand people.
The owner of the cat is a 21-year-old girl Ashley. She took the Potatoes from the shelter a couple of years ago. Now the cat is 5 years old.
The animal surprises the users of the network who are trying to unravel the phenomenon of its unusually large eyes. They are so large that the animal looks constantly surprised. And some Americans compare sweet creature with an alien.