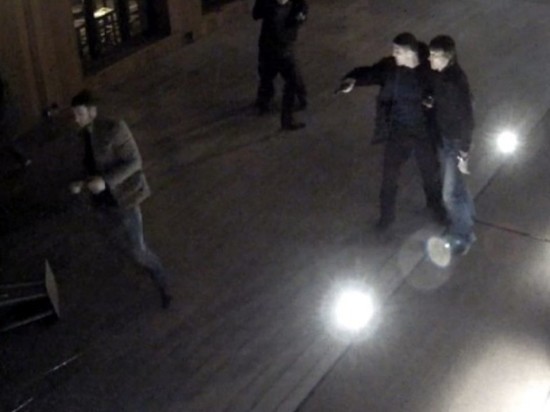 photo: a frame from the video
RBC presented a previously unpublished video from surveillance cameras on Rochdelskaya street, captured start shooting in 2015. Is the armed conflict has led to criminal cases against Shakro Young (Zakhary Kalashov) and the generals of the UK.
The record shows, as the KGB Colonel in resignation Edward Budantsev pulls out a gun, a few seconds later the shooting starts. This scene is absent from the record, which first published the media. RBC reports that this piece in the time seized of the FSB, now the record has provided a source in the UK.
The shootout occurred because of the conflict between the owner of the restaurant, Elements, Jeanne Kim and designer Fatima Misikova, which allegedly underpaid demanded 8 million rubles. To claim Kim money on Rochdelskaya profit available criminal Shakro: Andrey Kochanov (Italian) and a few others. From Kim at Strelka was attended by Budantsev and his assistants.