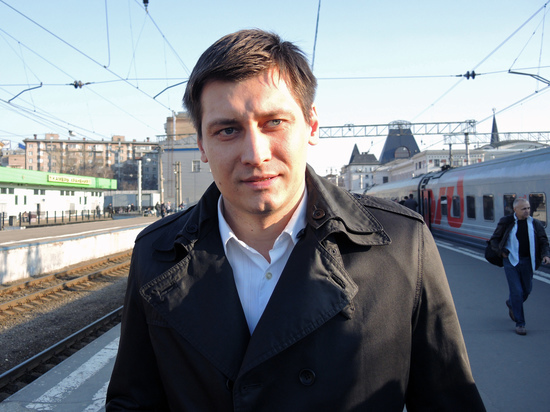 photo: Gennady Cherkasov
Dmitry Gudkov.
Opposition politician Dmitry Gudkov spoke out in defense of Professor Hasan Huseynov, who said that modern Russia speak «cloacal Russian language.»
Gudkov said that he did not want to join in the linguistic controversy, because it is not a specialist, but now does not want to remain silent because «the dispute moved to the level of talking about purity of blood» and «descended to the requirements absolutely Chechen apology».
«Protocol No. 5», which was published by the Commission of the scientific Council of the Higher school of Economics academic ethics about the offensive nature of the statements Huseynov and the need to apologize, Gudkov called «a pattern of the cloacal language, about which wrote Huseynov». The politician added that now with the filing Huseynova is «the definition for the domination of bureaucracy, mixed with ignorance and arrogance».
After the politician has noticed that for some reason Russians are not offended by tenure of power, arrests of innocent people, «aggressive war», etc. But they are offended by the statement about the Russian language, according to which «most of the offended were in school God forbid three». Gudkov said that requires an apology professors is a cowardly people, «silent yourself, and trying to silence others.»
«Today an aggressive crowd don't like «cloacal language», tomorrow the theory of evolution, and the next day the Earth rotating around the Sun,» writes in his telegram channel beeps and reminds that in the history of the left of the names of the inquisitors who condemned Galileo, and in Rome there is a monument to Giordano Bruno, not the old lady, he puted secretly a bundle into the fire.
«And that of the academic community (whether it is in Russia?), who will keep silent now, after the «Protocol №5″ will be just such an old lady, because silence is complicity in infamy,» — said the politician.