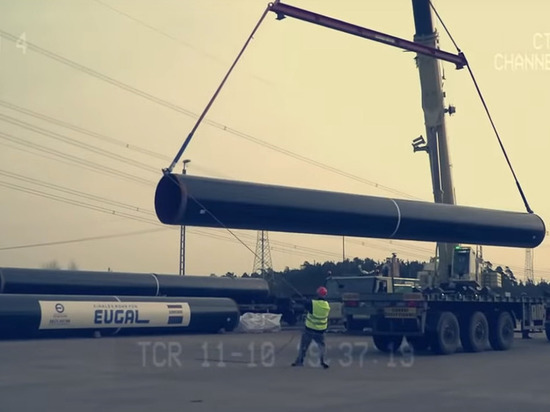 photo: a frame from the video
French power company fined Engie Polish Antimonopoly regulator UOKiK for the lack of assistance in the investigation of the «Nord stream-2», reported in Twitter of the Polish regulator.
The penalty amounts to 44.7 million dollars. The reason — the refusal to send the requested documents. Earlier, the UOKiK said that his fine will be the largest in history. Whether or not fined any European company involved in the construction of the pipeline.
The case against Engie also applies to companies OMV, Wintershall, Shell and Uniper. All are accused of violation of the Antimonopoly legislation of Poland.While the Polish regulator rejected the companies and «Gazprom» in the joint venture in equal shares.