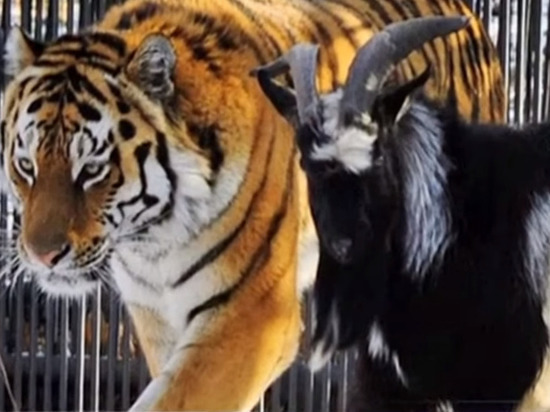 photo: a frame from the video
Goat Timur, informed about the death which became known to the media, died from wounds inflicted during the fight with the Amur tiger, with whom he lived in a cage in 2015-2016, according to the Telegram-channel Mash.
It is noted that in the course of the conflict, which happened after a few months of being together in one area, the Amur Timur attacked, and inflicted a blow with his paw. Timur tried to stand up for myself, but received another wound. It is a long time to heal and undermined the health of the goat.
Timur died at the age of 5 years on 5 November. The Trustee of the animal promised that he will be buried with military honors, in honor of Timur will be a bronze monument. For several months the story of friendship between a tiger and a goat in the Park of Primorye received a great response. About the odd couple written media.