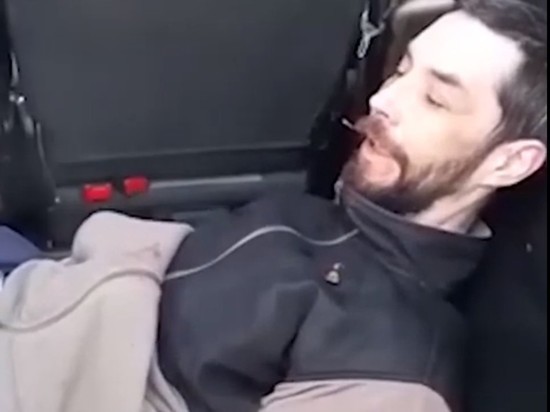 photo: a frame from the video
The website of the RF IC said Tuesday that investigators have charged 36-year-old unemployed resident of the city of Naryan-Mar Denis Pozdeev charged with killing a six year old boy in kindergarten.
The investigators also managed to reconstruct the tragedy. October 31, 2019, the accused approached the main entrance to the kindergarten «fairy Tale» and called the intercom. Guard chop Svyatogor remotely from the comfort of the security room, opened the door for him. Then Pozdeev climbed to the second floor, entered the bedroom, where during quiet time the rest of the children, pushed the teacher and walked over to one of the beds. The second teacher ran to call for help, babysitter group led the security guard, the employee of a kindergarten on the economic side pressed «the disturbing button». However, by this time the man has managed to stab the boy.
The staff of the kindergarten Pozdeev was detained and held until the police arrive.
The report notes that during interrogation the accused admitted his guilt and repented. He explained to the investigator that on the eve drank too much. The accused appointed complex stationary psihologo-psychiatric examination.
In addition, the investigation accused and the guard, let Pozdeeva in kindergarten under article «services that do not meet the requirements of safety of life and health of consumers.» The man admitted the guilt partially.
Currently Pozdeev court decision is in jail.
In respect of officers of the kindergarten «fairy Tale» criminal case under article «negligence, entailed on imprudence death of the person».