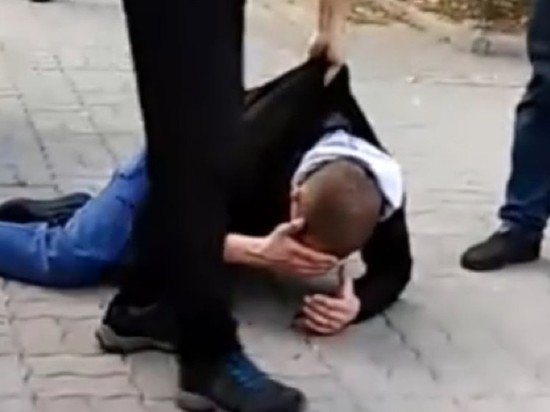 photo: a frame from the video
In Rostov-on-don bus passengers beat up man, which for some reason thrown into the interior of the package, while shouting «Allahu Akbar!».
Fearing a bomb, the passengers began to jump out from the cabin, but it soon became clear that the package was just a tile. The absence of real danger didn't stop outraged citizens from in order not to punish the bully. Citizens, however, did not call the police, and made a lynching: the social networks spread the video as the crowd several men beaten lying on the pavement of the Joker.
The beating lasted quite a long time, at this time became the witnesses of the women shouted to the unfortunate «terrorist» was not beaten, and if necessary, handed over to the guards. Men, however, was so much angry at the bully that won't stop going.
According to local media, in the police statements on the incident have not received, neither from the frightened passengers of the bus, neither of them beaten the bully.