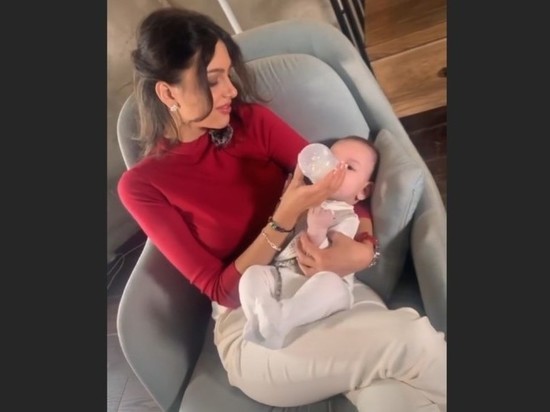 Photo: instagram.com/rihanapetra/
«Miss Moscow-2015» Oksana Vojvodina for the first time showed a portrait of her son born in marriage with the former king of Malaysia Muhammad Ismail V. Leon has recently turned five months old, the baby was born on the background of the divorce of the Royal couple. According to rumors, the former ruler suspected Russian wife of infidelity and even the fact that he is not the father of the child.
The beautiful published in stories video as she feeds the baby from a bottle. Now, in Instagram, there were pictures of well-dressed boy in the children's suit with bow tie baby smiling posing for a photograph.
«The boy is much smarter than his mom and dad», — quotes Vojvodina «StarHit».
«Miss Moscow» admitted that very much loves the son, and that he has a beautiful nature.
Vojvodina insists that the divorce with the Malaysian monarch was a misunderstanding. She has repeatedly stated that in no way to blame to the former spouse. In Malaysia it was accused not only of adultery, but also in the disclosure of details of private life. In the official statement of the press service of Muhammad it was said that ex-wife dishonored his series of publications in the social network, in which she spoke about the essence of their conflict.