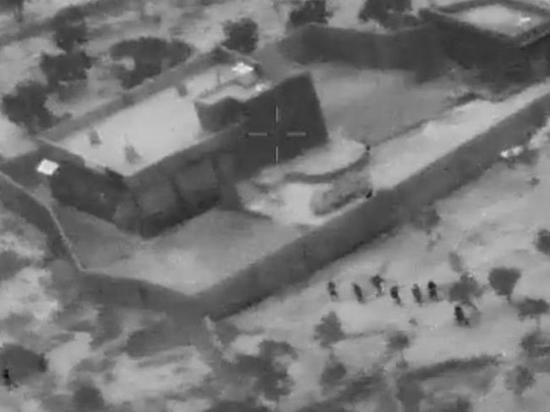 Photo: twitter.com/CENTCOM
The Central command of the armed forces of the United States tweeted a video of the storming of the house of the leader of ISIS (an organization banned in Russia), Abu Bakr al-Baghdadi.
The footage, taken from a drone, seen as the military surround the building, which was the main terrorist.
"…at the compound, fighters from two locations in the vicinity of the compound began firing on U.S. aircraft participating in the assault."
— Gen Frank McKenzie CDR USCENTCOM pic.twitter.com/SkrtHNDs7w

— U.S. Central Command (@CENTCOM) October 30, 2019
Earlier in the Pentagon declared that the US military managed to take from the house of al-Baghdadi a large volume of documents and electronic devices. General Kenneth Mackenzie said that al-Baghdadi, caught in a desperate situation, detonated an explosive device killing himself and two young children.