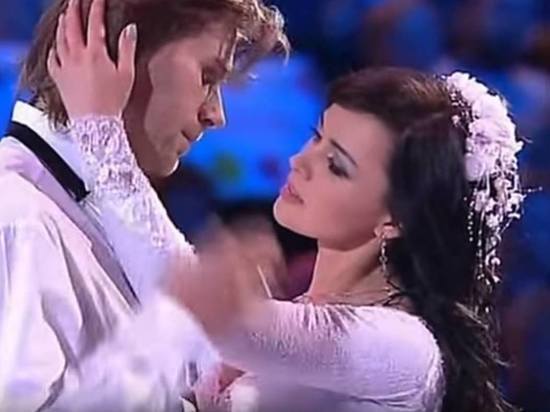 Peter Chernyshov and Anastasia Zavorotnyuk. The frame of the TV program of the First channel.
The husband of actress Anastasia Zavorotnyuk figure skater Peter Chernyshev filled up the fines for speeding in Moscow, reports the website KP.RU.
Over the past year in the car Porsche Panamera 4S, which is listed for the mother of the actress Valentina Borisovna issued 22 fines for speeding. However, as found by the journalists of the car at the time and enjoyed herself Anastasia Zavorotnyuk, and then her husband.
So one day on July 13 this car was issued just four fines. A friend of the family told reporters that while Anastasia returned to Moscow from foreign clinics, where the treatment has not given results. And Peter then decided to look for doctors in Moscow who would undertake the treatment. And he began himself to go to the doctors, to consult, and apparently to go somewhere was speeding.
A friend also told me that Valentina Borisovna behind the wheel of this car almost never sits, and if it goes down, then speeding it was «not her story.»
Earlier media reported that not so long ago Anastasia Zavorotnyuk made mom a «last gift», purchased another car — the Toyota C-HR.