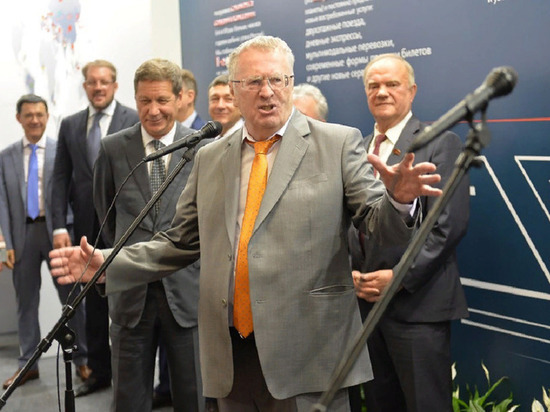 photo: Social networks
LDPR leader Vladimir Zhirinovsky said that fanatical people are a source of danger to all mankind. He said this in his telegram channel.
The politician noted that many young people, inspired by the 16-year-old activist from Sweden Greta Thunberg, argue that we need to stop global warming. But, according to the parliamentarian, they promote things that can destroy a part of humanity. The head of the liberal democratic party is sure that limiting production will contribute to the emergence of hunger, lack of fuel and energy, to provide heat in homes. Zhirinovsky stressed that convinced people used to strike at humanity. For similar purposes the protection of human rights and the fight against harassment, he said. Zhirinovsky added that the concerned people are ready to reduce the world population to 500 million people, to achieve their political ambitions, as so many are easier to manage than 7-8 billion.