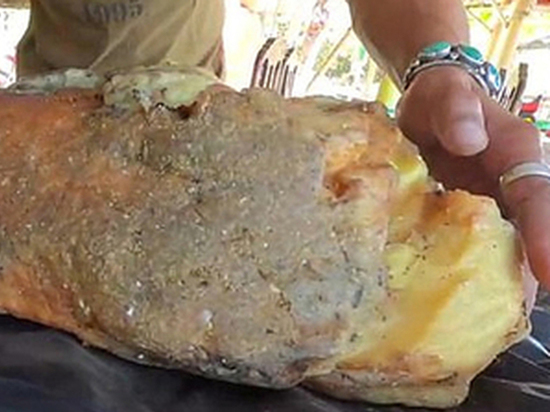 Thai fisherman Cumulus Teachat found on the coast of Koh Samui piece of vomit of the sperm whale weight 6,3 kg, for which he made 250 thousand pounds. About it reports The Mirror. Daily earnings 55-year-old Tichota was about 400 baht (850 rubles).
According to him, he was walking along the coast and noticed a waxy lump weighing about six pounds. He took it with him and almost a year kept in the house. In the end, he for the sake of interest decided to contact the authorities, who took the substance to the study. Which showed that a piece is a vomit of the sperm whale, containing more than 80 percent of ambergris — an expensive innards of the sperm whale.
The find was estimated at about 250 thousand pounds. Soon Teachat intend to sell it.