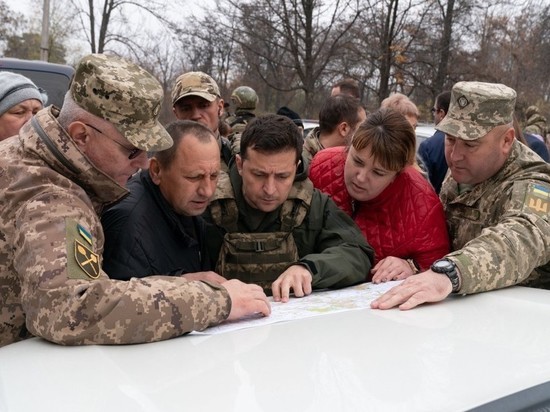 photo: president.gov.ua
Ukrainian Director Oleg Sentsov has published on his page in Facebook remark, concerning recently published video in which the President of Ukraine Vladimir Zelensky emotionally speaking with members of the volunteer battalion in Gold, which prevent the breeding of power.
«Revised yesterday's sensational video stand-from the #analog. The result: a shame for the President and pride of the volunteer,» wrote Sentsov.
The Director added that he did not write about the military, because I do not feel the moral right, as it was not in the war. He added that he wants to thank the Ukrainian servicemen, «because we still have our own country».
On the eve Zelensky wrote that talked radicalized by armed men on the line of contact. Later appeared the video of this talk. In the course of it from Zelensky asked whether he would meet with protesters, «No surrender» opposed to formula Steinmeier.
This Zelensky said that he came to tell them to get the weapon out, and he then transferred arrows.
«I'm the President of this country. I'm 42 year. I'm not a sucker of some sort. Weapon take away, and do not translate to actions, — said the interlocutor.