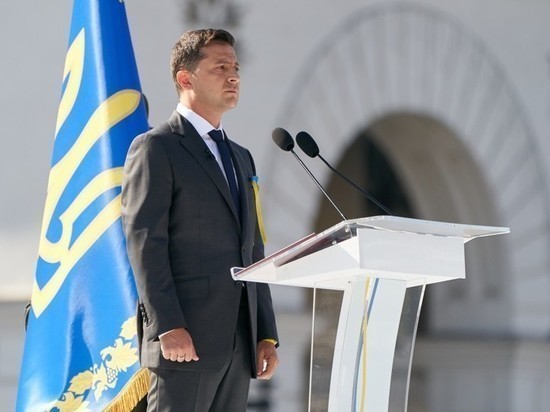 photo: president.gov.ua
Details became known of negotiations of the President of Ukraine Vladimir Zelensky radicals in the Donbass. An excerpt of one such conversation appeared in the Network.
It shows how the Ukrainian President passed on raised tone in communicating with the Ukrainian radicals.
It happened when the conversation began about the actions against the breeding of the forces that suit the nationalists. When one of the radicals asked Zelensky to fix on paper the agreements, the President said: «You are with me I want to formalize the relationship?».
«I'm the President of this country, I am 42 year, I'm not some goof, I came to you and said, take weapons,» he wound up the Ukrainian leader.
He added that he wanted to see in the eyes of the understanding. Instead, the President «saw the guy who decided that it some sucker is.»
However later he mentioned that «the guys fought,» and he respects them.
Zelenski also said that the residents «want a challenge». According to him, all you need «to do to end the war.» In addition, Zelensky said that it makes no difference with whom to negotiate for it.
Earlier it was reported that Zelensky arrived in the Donbass to talk to radicals, «serious topics».