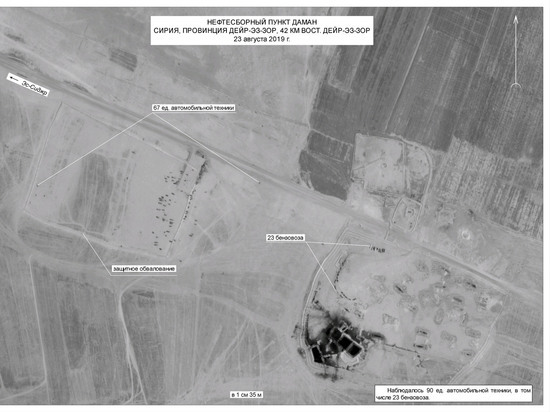 photo: Ministry of defence of the Russian Federation
The Russian defense Ministry released satellite images of the Syrian territory, documenting the process of extraction of the oil Americans and its export.
As stated by the Agency, the Syrian oil both before and after the victory over IG (banned in Russia as a terrorist organization) in Seurata «under the heavy guard of U.S. military personnel actively mined». The extracted hydrocarbons Americans are a tankers sent for processing outside the country, indicate the Russian military.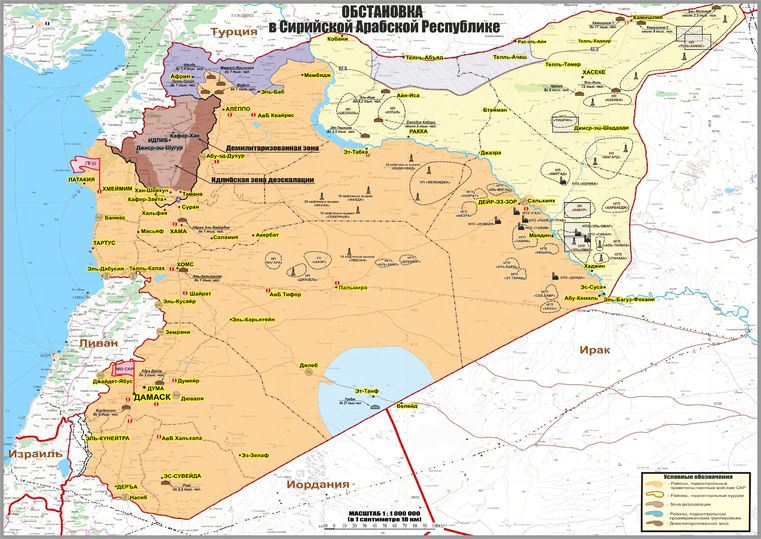 On one of the presented pictures (the title photo of the article) shows the scenario paragraph Daman. The photo recorded congestion of vehicles up to 90 units, including more than two dozen fuel tankers. It is reported that the photo was taken on August 23.
It is also reported that in the province of Deir ez-Zor seen more than 30 units of transport (photo from 8 September).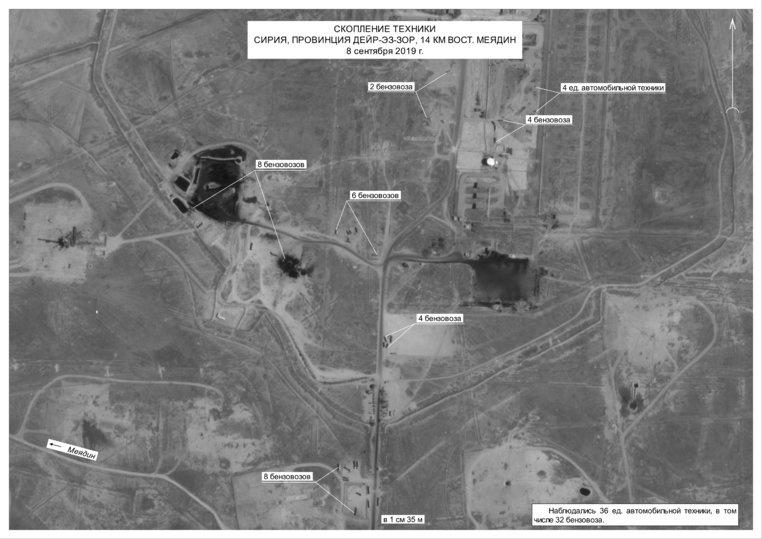 In the province of hasakah (photo from September 5) — more than two dozen cars.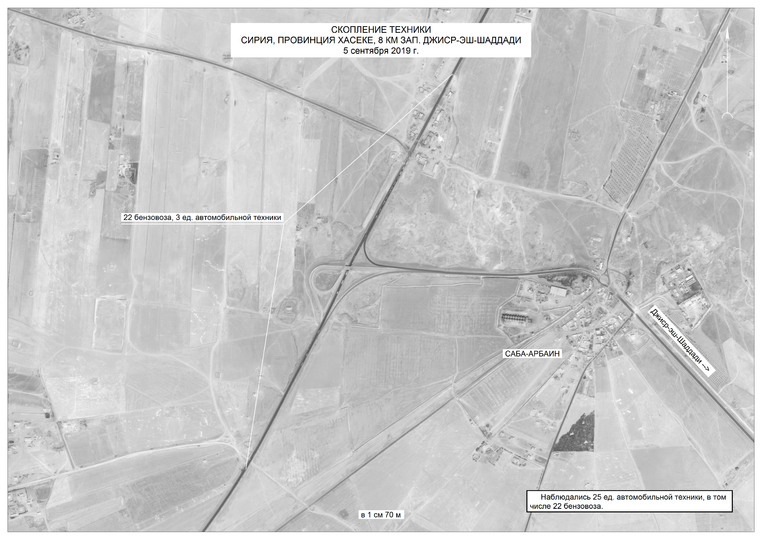 In the district Mayadin (8 September) — more than 40 cars.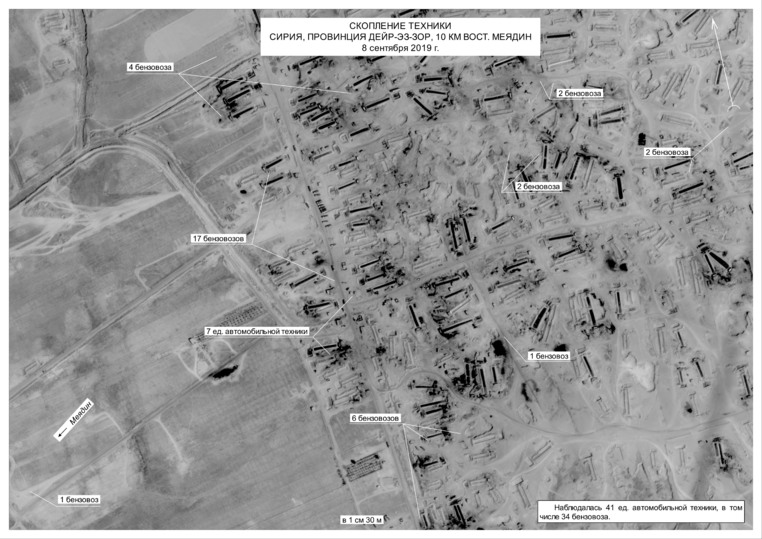 As stated by the official representative of the defense Ministry major General Igor Konashenkov, «what now engaged in Washington» is the «international state gangsterism».
It is estimated (taking into account the cost of a barrel of Syrian oil at $38) each month in the United States earning by smuggling more than $30 million, he added Konashenkov.