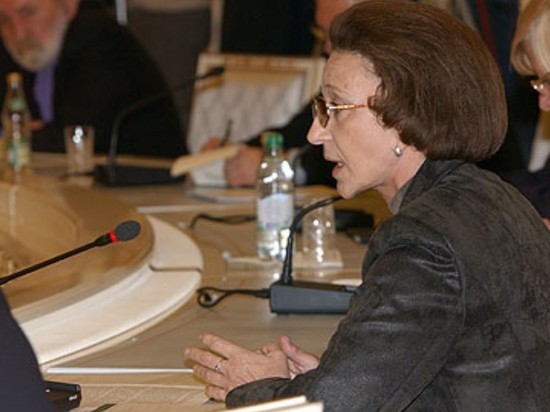 photo: ru.wikipedia.org
Former constitutional court judge Tamara Morshchakova has confirmed her resignation from the Council on human rights under the President.
He noted that the procedure of exit from the Council does not exist: just the will, «no one can hold».
Morshchakova noted that the work in the HRC no longer wants. She noted that no one not previously reported plans to dismissal as head of the Council Mikhail Fedotov, although the media information is already hit.
«Such an attitude is not a sign of any minimum respect,» said Morshchakova, expressing doubt on the wording of the resignation Fedotov due to reaching the age of 70.