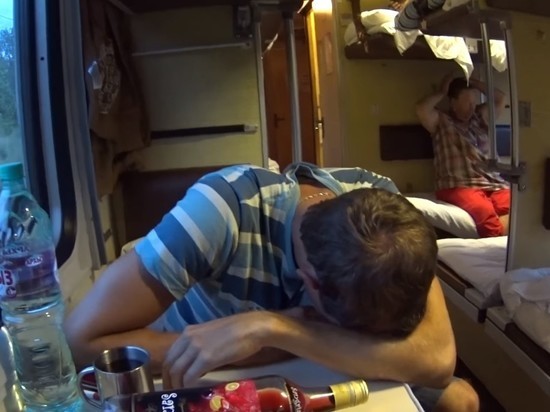 Photo: a video frame of the user «the Strangeness of a statistician» on Youtube.
The Finnish portal hs.fi published an article by its correspondent Jenni Jeskanen, who rode the train from St. Petersburg to Murmansk in the second-class carriage.
The first thing that surprised the journalist, is the appearance of the Russians, who usually care about how they dressed. However, in the train, she saw people in sneakers, in training, in some motley dressing gowns.
Himself a second-class carriage she compared to the hostel, because women and men here went all together. At the same time she was amazed by the procedure. The journalist feared that with her will go some drunken company. But in fact, there were a lot of families with children who followed them and were not allowed to scream and run for the car.
Also, the reporter said that the Russians thoroughly stocking up on food for the trip on the train and get out of bulk bags, whole loaves of sausage, bread, tomatoes, cheese, drying, instant coffee.
The journalist also noted that the window during the trip was very interesting landscapes.
According to the online services of sale of railway tickets in the non-proprietary train Saint Petersburg-Murmansk the cost of one seat in the car with reserved seats will cost 1572 rubles, and in compartment — 5683 of the ruble.