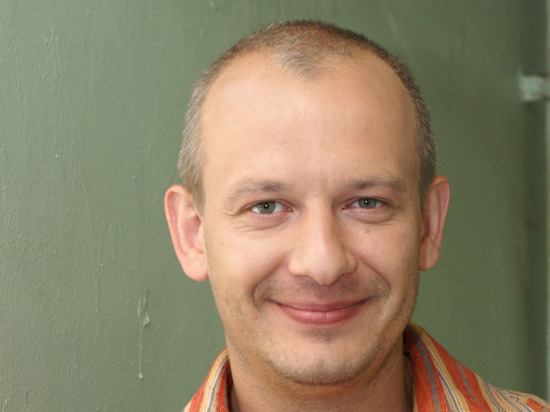 photo: Gennady Avramenko
Lawyer Victoria Krylova, which represents the interests of 22-year-old son of actor Dmitry Maryanov in the criminal process associated with the death of the artist, revealed new data in this case. She did this at the request of the family of the artist.
According to her, Dmitry Maryanov was dying «slowly and painfully». He died at approximately 19:30 PM, but the first signs that it's time to sound the alarm, there was still the morning. After some time after the first complaints, his condition deteriorated. The pulse was 90 to 70, he spoke slowly, his paralyzed legs, the website KP.RU.
«All over the terrible pain, he could not walk,» admitted Krylov. According to her, this was told to the widow on the phone. However, it was decided to leave it in the center. All day until to night he did not call an ambulance.
According to the official version, Dmitry Maryanov died from «end-to-end gap of the rear wall of the left common iliac vein with the formation of massive blood loss». In Vienna, the clot. According to Krylova, this happened due to blunt abdominal trauma, which he received, allegedly at 7am on the day of death. These are the results of the examination conducted by specialists of the Serbsky Institute.
According to experts, Marianov morning on the day of death beat. It was the trauma from the impact could cause death.
Meanwhile, the protection of the Director of the center «Phoenix», which contained the artist, Olga Bogdanova, notes that it happened because of an acute thrombophlebitis. The leg was installed cava filter. This device, implanted in the inferior Vena cava to trap the loose clots or blood clots and prevent them from falling into the pulmonary artery. However, the rupture of the vessel was not in the place where was installed cava filter.
Now the actor is seeking tougher punishment for the head of the rehabilitation center. October 18 held a press conference. Her family lawyers Maranova voiced nowood information from the materials of the criminal case.
Olga Bogdanova faces up to six years of imprisonment. She is accused under two articles — «abandonment in danger» and «the provision of services, entailed on imprudence death of the person». The family of the artist believes that it also should be blamed for the «illegal medical activity» and «unlawful imprisonment».
It turned out that Maranova brought to the center, and when he zasobiralsya home, release refused. Bogdanov put Marianowo the diagnosis of «delirium tremens» and instructed to enter every 2 — 3 hours drugs «Haloperidol,» and «Fenazepam».
While «Phoenix» was not licensed to engage in medical activities. There was not even medpersonala. In addition, the agreement between Oksana Bogdanova and widow Xenia BIC was signed only on the day of death of the artist. Moreover, the signature of the actor on the contract no.
Previously, the investigators reported all the circumstances of the death of Dmitry Maryanova.