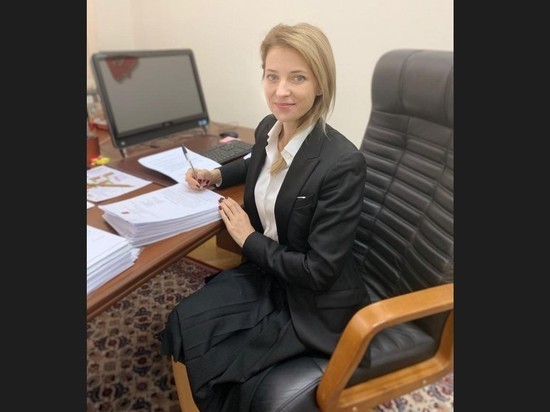 Photo: vk.com/poklonskaya_nv
The Deputy head of the Duma Committee on international Affairs Natalia Poklonskaya commented on the statement of TV presenter Ksenia Sobchak, who negatively evaluated the new item of her wardrobe.
Sobchak in his telegram. channel spoke about the skirt Poklonskaya, suggesting that increasing the length of the garment due to business need. So, she suggested that starting to work under supervision of the Deputy Leonid Slutsky, previously accused a number of women in the misconduct, the now divorced woman is forced to wear long skirts. To the chief, «it was not enough for a causal place» and «not renamed the «cute» in «zachodu,» says Sobchak.
Poklonskaya of social networks said that the upbringing does not allow her to discuss the appearance of people, including Sobchak, whom she finds attractive. The Deputy also stressed that she had no time to think about such things.
«MPs … are concerned with other issues, far from the length of skirts,» said Poklonski.