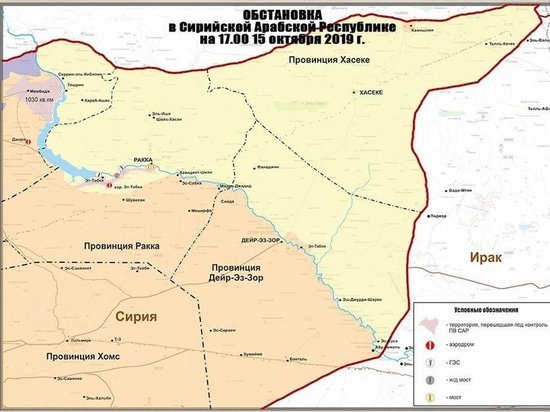 The Russian defense Ministry has prepared a map that shows the situation in the North of Syria, where the Turkish army conducts operation «Source of peace».
Turkish and Syrian units are practically very close to each other, and the contact line controlled by the Russian military police.
According to the map, the government of Syria keep control of the city of Manbij, near the Tabka, including the airport, three bridges, including one railway and two hydropower plants.
Previously Manbij left by American soldiers. According to media reports, Washington gave Moscow the city to prevent clashes between the conflicting parties.