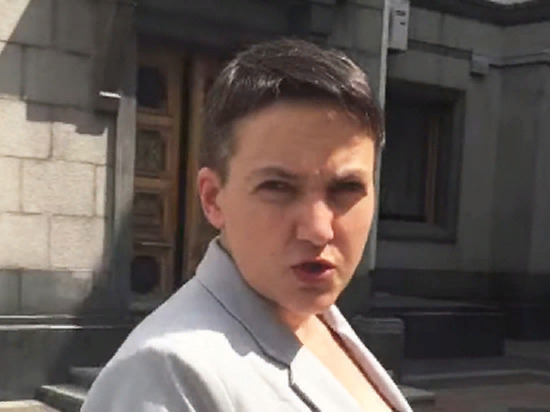 photo: a frame from the video
The former Deputy of the Verkhovna Rada Hope Savchenko believes that the ex-President of Ukraine Petro Poroshenko «lost» the country by signing the Minsk agreement. This view was expressed on air of TV channel NewsOne.
Thus, the former MP commented on the changing attitude of Poroshenko for protests after the defeat in the presidential election. Savchenko noted that the former head of state himself has endorsed the «formula Steinmeier» and then began the meetings, he allegedly described as a special operation for loosening of the country. According to her, the rallies are playing into the hands of only those politicians who lost the elections.
On Sunday, about ten thousand opponents of the «formula Steinmeier» gathered in Independence square in Kiev. We will remind that earlier the contact group on Donbass agreed on a «formula Steinmeier», which temporarily sets the law on special order of local government in certain districts of Donetsk and Lugansk regions during the elections and continuously following the publication of the OSCE report on the results.