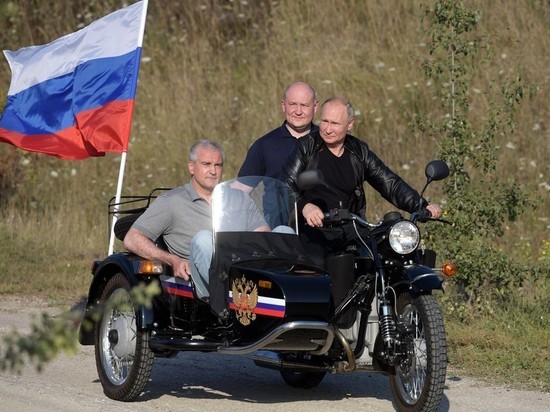 photo: kremlin.ru
Sevastopol traffic police said that the drive by President Vladimir Putin on a motorcycle without a helmet during a visit to Crimea does not fall under the SDA. In response to the request of the lawyer from Vladivostok Maxim Chikunova police said that the requirement for motorcyclist to wear a helmet while driving does not apply to ceremonial events.
«Because at the time of their conduct the traffic is completely eliminated (prohibited)», — quotes Chikunov in the social network.
The trip of the head of state on the bike took place during the visit to Sevastopol, where Putin met with Crimean authorities and members of the motorcycle club «Night wolves».