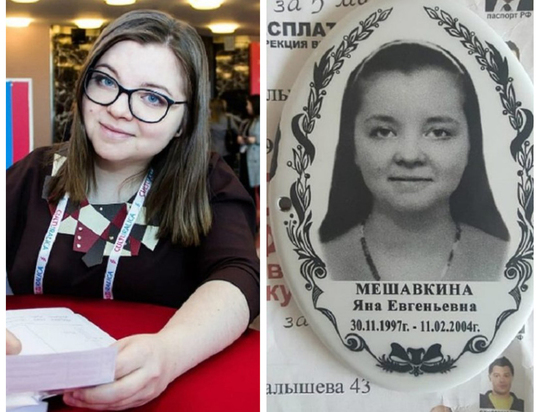 photo: Social networks
Yekaterinburg resident announced that he had found his old photo on the photo is for tombstones in one of Studio city.
According to Catherine Kolbasino, creepy photo I saw her sister when she came to the salon, to print a document: «I Saw on the wall of the oval». The dates and the name was fictional, but the portrait — it is a real person. Relative unwitting «face of the brand,» told Studio employees that it was her sister and she, fortunately, alive. Then employees of the company took the with advertising stand and gave it away.
Catherine told me that this picture she did about 8 years ago when I was in University. Now she decided to file a claim to the photo Studio, but he arrived some time later, I learned that the office has moved. Catherine intends to apply to the court for compensation for moral damage, if the near future and will not be able to contact the management of the store.
«My mother is a very unpleasant survived this situation,» she said, adding that he regards the incident as immoral.
She noted that anyone goes, can be photographed on the documents and suddenly learn what «dead».
«Why don't they put their pictures?» — said Catherine «the Ural Meridian».