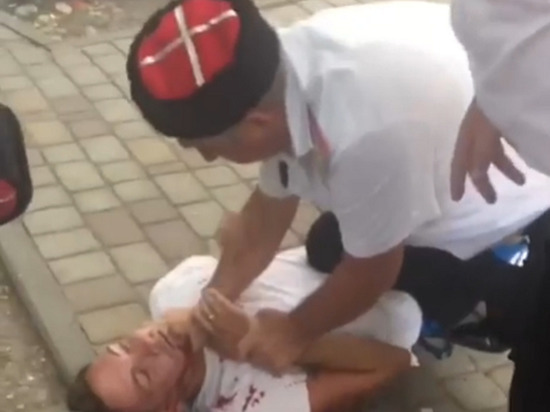 photo: a frame from the video
The guy was beaten by Cossacks in Noumea after he sat them on the bench and wanted to be photographed with them, according to Instagram «PE Gelendzhik».
The Cossacks said to the man that they are «under orders». The man answered: «Well, what's that?» Then it quickly escalated into a fight.
The video shows a man beaten by several people. The man was bleeding, he was injured. In GU MVD in the region reported that the investigation into this incident check is conducted. In the Kuban Cossack troops also began to investigate the incident.
In social networks, meanwhile, criticized the behavior of the Cossacks. Users stressed that they behaved inappropriately, and this incident should be investigated. Have to wait for the evaluations of the event from representatives of law enforcement agencies.