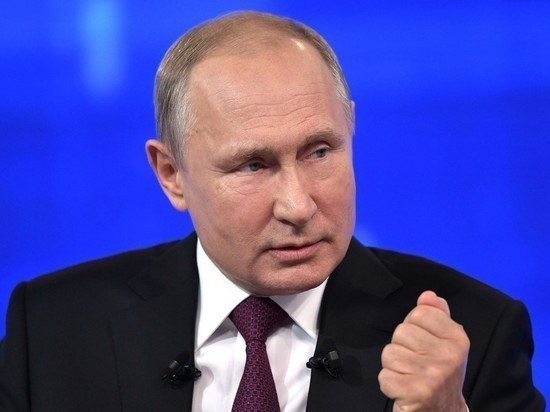 photo: kremlin.ru
The President of Russia Vladimir Putin held a meeting with permanent members of the security Council of the Russian Federation during which discussed the fate of the Treaty on intermediate and shorter-range missiles (INF Treaty) and the recent missile tests the United States.
The head of state instructed the Ministry of defense, Ministry of foreign Affairs and other relevant departments to analyze the level of threat posed by these actions of the United States for Russia. According to Putin, must «take comprehensive measures to prepare the symmetric answer».
The statement of the President published on the Kremlin website. Putin also stressed that Russia will ensure their security after the US withdrawal from the INF Treaty unilaterally.
The President noted that the development of Russia's newest, having no analogues in the world of weapons systems has been caused by the unilateral US withdrawal from the Treaty limiting missile defense systems in 2003. «We were forced and were obliged, of course, to ensure the safety of our people and our country», — said the Russian leader. According to him, Russia will do so in the future.
The Russian leader noted that Russia never wanted and do not want to get involved in the arms race. He said that this race is costly and disruptive to our economy. The President recalled that the defense spending Russia ranked only seventh in the world after USA, China, Saudi Arabia, UK, France and Japan.
Speaking about the testing of U.S. cruise missiles, land-based, Putin recalled that it is subject to the INF Treaty. Moreover, the American side has conducted tests within 16 days after completion of withdrawal from the Treaty, which was initiated by Washington.
According to Putin, in this situation it is obvious that such actions were improvisation, and became «another link in the chain of long-planned and previously implemented activities.»
Nevertheless, Russia is still open to equal and constructive dialogue with the United States to restore trust and strengthen international security, Putin said.
Earlier, the US announced the creation of missiles to counter Russia and China. On 18 August, the Pentagon tested a cruise missile land-based, which fall under the restrictions of the INF Treaty.