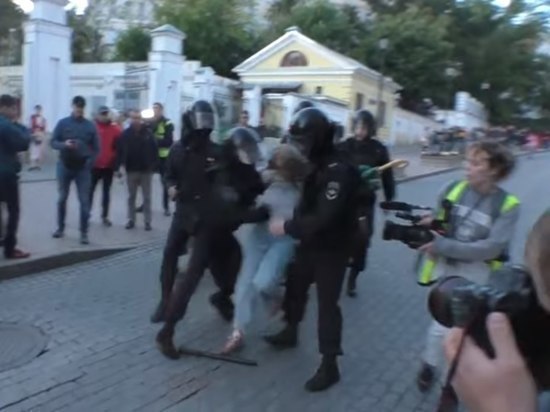 photo: a frame from the video
In GU MVD in Moscow found out who exactly of the employees hit the Muscovite Darya Sosnowski in the stomach during detention in inconsistent rallies in the capital. It turned out that it was one sent to Moscow as employees, reports the telegram channel Baza.
He allegedly arrived in the capital of Ulyanovsk region. This was told in the divorce before the rally on 17 August in several police battalions. About whether to it any actions not reported.
Previously Baza reported that the name of the searched employee Sergey Tsyplakov serves in the 5th battalion of the 2nd operational regiment of GU MVD in Moscow. However, in a capital Central Board denied this information.